Home Extensions & Additions
Rethink the home you're in with New additions and extensions.
Multi-generational living isn't just a buzzword. Adding extensions to existing homes to create a multi-level and multi-generational design is widely successful in today's market for good reason. With Auckland urban density on the rise, the traditional Kiwi home is evolving. Extensions and additions are a popular option to meet this demand, recreating the space you have while adding significant value to your property. 
Multi-level Extensions
New Build Additions
Granny Flats
Garages/ Garden Rooms
Basements / Attic Rooms
Extensions make perfect sense for a changing household and can be delivered in many creative ways. Our team has extensive experience in the field and have delivered a wide mix of building solutions over the years.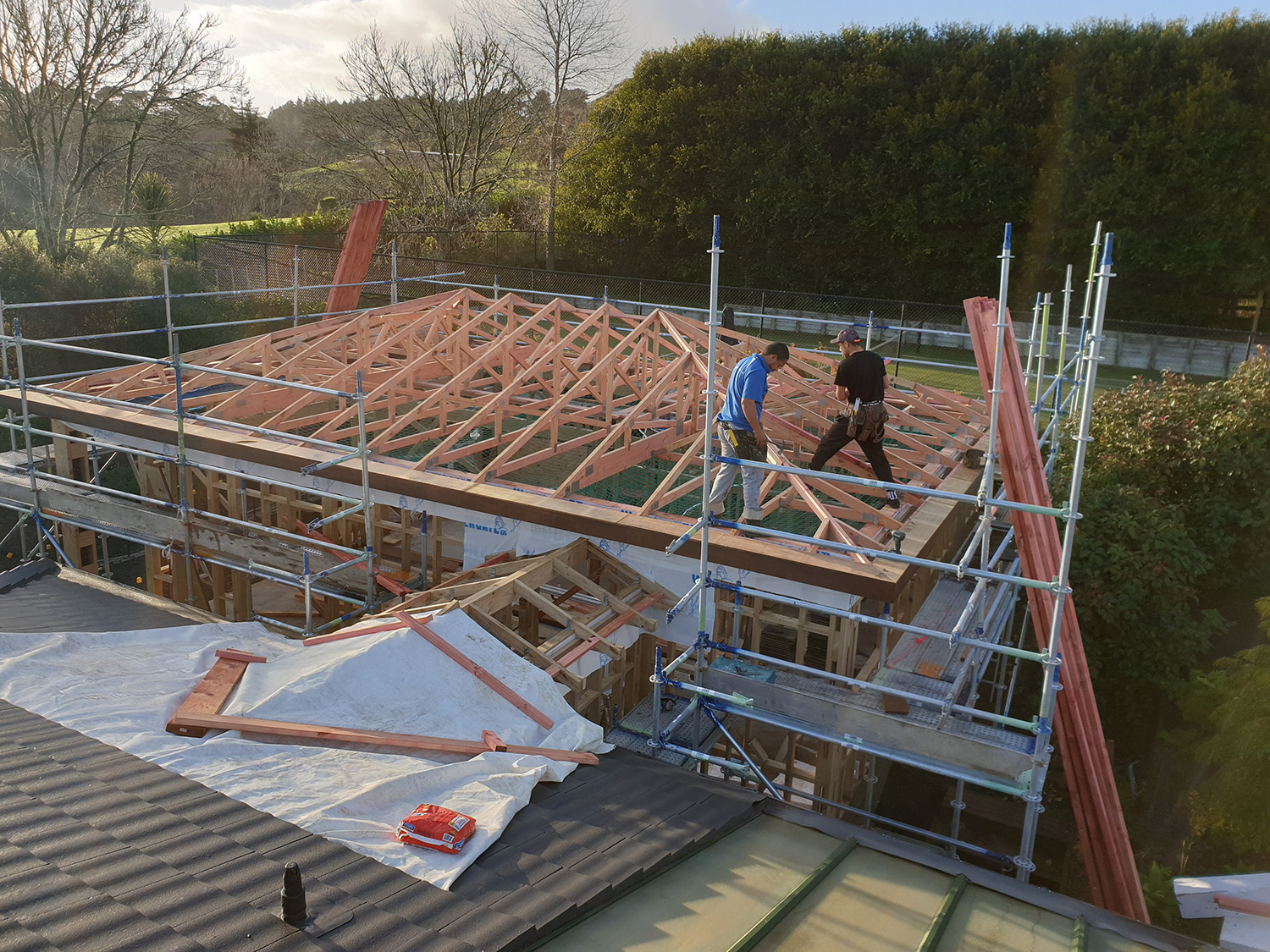 Clever solutions to a growing household.
There are many ways to pay tribute to the building your in by working around your existing structure. Whether you are looking to seamlessly replicate the original design, or after a modern twist to what's there, there are many options to explore. Adding a modern loft area to a historical brick home, or building that enclosed garage space you've always dreamed of, are all possible with clever planning and execution.
Listening to your needs, we work together to create a home you need, while being both suitable to your neighbourhood, and on plan with the current property market. Schedule a call to help explore your options further.
View More

House Extensions in Auckland – Get the Home of Your Dreams Without Moving

Do you want to change or add to your house to make it more suitable to the way you live? Whether you need more space for a growing family, you want to add new features to your house, or for any other reason, building an extension is an excellent choice.

House extensions make it possible for you to stay in your current Auckland location instead of having to move. Often when people decide to move house to get the additional space they want in their home, they have to move further out. By building an extension, you can stay right where you are.

Plus, when you work with a builder with expertise in home extensions in Auckland, you can get the home of your dreams. At Bos Construction, we have extensive experience transforming houses into modern homes that look fantastic and that meet the needs of our customers.

Building an extension will also increase the value of your home. So, not only is building an extension a more affordable option than alternatives like building or buying a new home, but it is also an investment in your future.

To speak to us about what you want to achieve with your extension, please get in touch with a member of our team at Bos Construction today.

Our Process for Building Home Additions in Auckland

As we have significant experience completing house extensions in Auckland, we can help with every stage of your project. You can call on our expertise for advice whenever you need it, and we'll make the building experience as smooth and hassle-free as possible. This includes discussing options for how the build will impact you, particularly if you plan to live in the house while the work is ongoing.

Pre-Construction Stage

Developing a design for your extension and then planning the construction work are the key elements in this phase.

At Bos Construction, we can help further develop a plan or idea you already have, or we can provide input on what is possible to help you achieve what you want to achieve.

We have excellent knowledge of building regulation requirements and the requirements of the Council, and we can help with appointing an architect, engineer, or any other professional required on your extension building project.

Our team will also look after planning the construction work, including creating the schedule and ensuring the project is properly costed to keep it within your budget.

Construction

Once all the plans are approved and you are ready to go, we'll begin work on site. Each builder on our team and all the sub-contractors that we use are qualified, certified, and experienced. Everyone working on your extension will also be fully committed to delivering the high-quality standards that we demand on every project.

We'll communicate with you regularly throughout this part of the project, and we'll be professional and reliable. Quality is built into all our processes, and we work safely. We'll stand over our workmanship, too, providing you with a guarantee.

Once the building work is complete, we will do a walkthrough to make sure you are completely happy. All that will be left for you to do will be to enjoy your newly extended home.
Got A Plan? Or Starting Fresh?
Contact Us For A Consultation Today