Home Renovations Havelock North
With quality home renovation from our expert builders.
We offer comprehensive renovation solutions with a particular eye for complex builds, quality, and handcrafted finishes. Whether needing a revamp or more space to run around, our team can meet a wide mix of requirements. We value our clients' input throughout the process and enjoy working with you to bring great ideas to life.
Whole or sectional renovation.
Heritage home renovation or restoration
Kitchen and Bathroom remodelling
Additions and Extensions
Project Management
Renovating can be a daunting prospect, and we aim to take the stress out of the process for you with our Project Management process, start to finish. As members of the New Zealand Certified home Builders, all our work, including renovations, comes with a Halo 10 year Residential Guarantee. We pride ourselves on home renovation builder services in Havelock North & Hawkes Bay.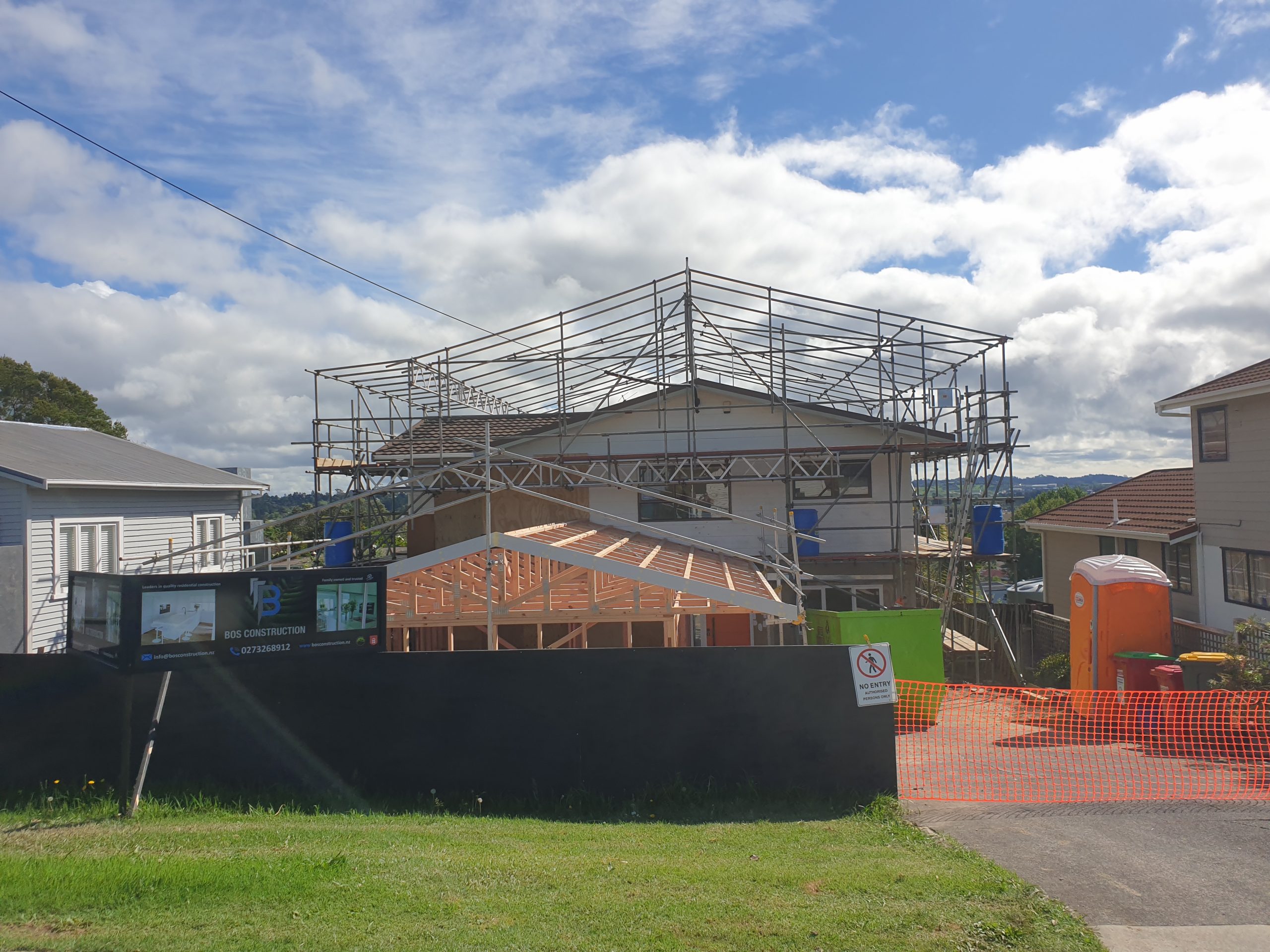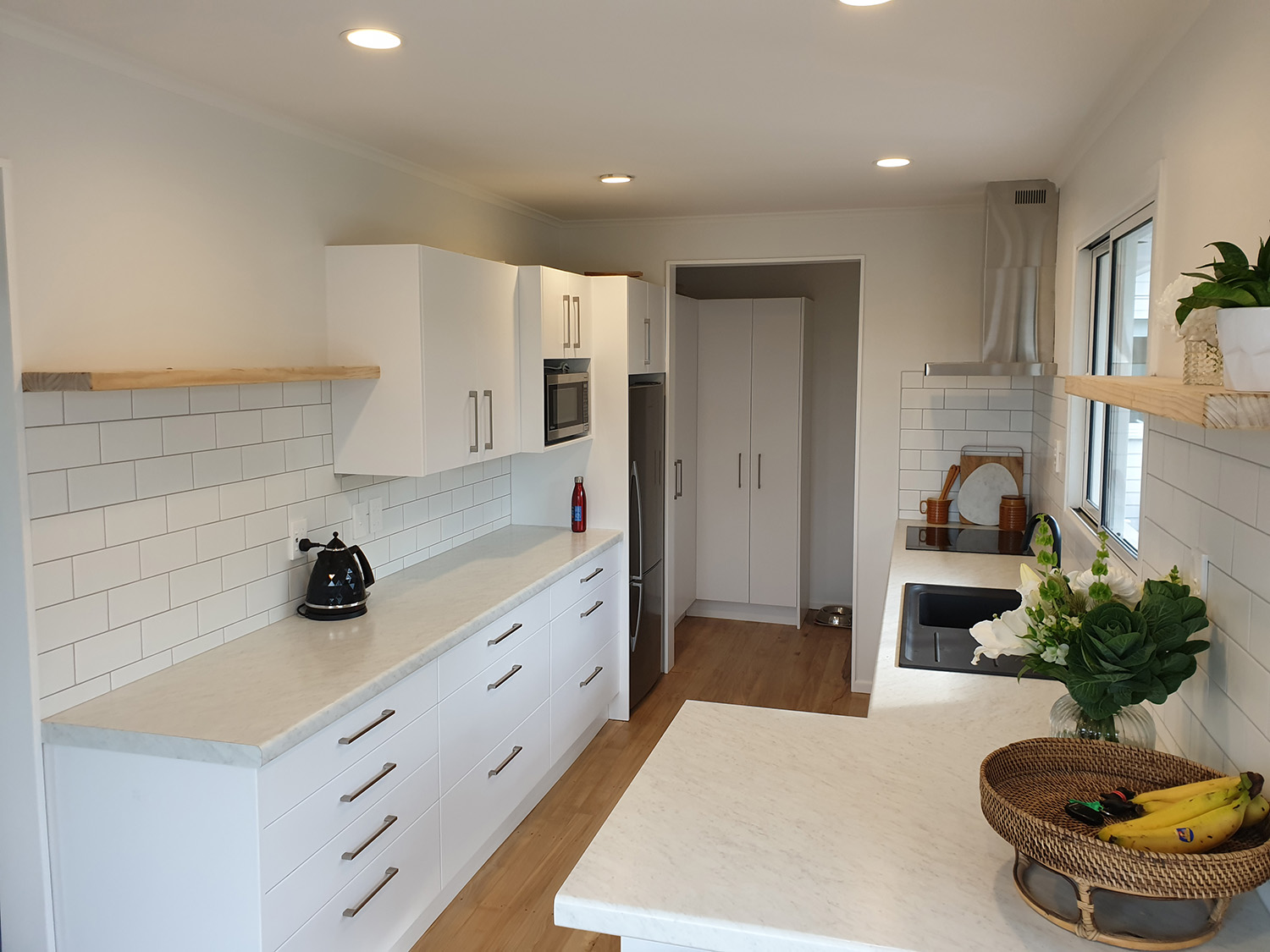 Starting with the right foundation
With years of experience in the trade, we have developed a great eye for identifying problems or possible weaknesses in your structure before we've started. We do our research and invest significant time into planning, budgeting and approvals; to make sure you've got the right foundation from the start.
Renovating requires care and patience, and we make sure all our projects are delivered with as little disruption as possible. We know all too well about living in a home under construction and are conscious of our clients' need to go about their daily lives. That's why we work hard to get the job done fast and respectfully.
When it comes to communication, we don't beat around the bush and make sure you're clear on the many intricacies along the way involving cost, planning and permissions. Get the job done right with our trusted experts.
Renovation Builders in Auckland
Whether you know exactly what you want to achieve with your renovation, or you are open-minded, we are the renovation builders in Auckland, Hawkes Bay & Havelock North you can depend on. If you already have a good idea of what you want to do, we'll provide any advice we can on making the process smoother and ensuring you stay within budget. We'll also deliver the highest possible quality standards on your build.
If you are not sure of what you want to do except you know you need to renovate your home, we'll help you through the process. We'll find out what is important to you, and we'll get details of your budget. We'll also inspect your house to let you know the elements that should be upgraded and how best you can get the home you want.
As for the quality of our renovation building work, it is second to none. Hiring us will also be a no-nonsense process. We'll turn up when we say we will, we'll keep the work area tidy, we'll work safely, and there will be no surprises when it comes to costs. These are examples of the nightmares that can happen on other renovation building projects, but they won't apply when you hire us as your renovation builders in Auckland, Hawkes Bay & Havelock North.
Why Choose Us as Your Renovation Company in Auckland?
Quality and attention to detail – delivering high-quality standards is important to us at Bos Construction. Each member of our team is skilled and experienced, and we have processes that ensure we deliver on the expectations of our clients. Our work and processes also exceed industry best practice standards.
Expert advice – we also pride ourselves on the quality of advice and information that we provide to customers. After all, a successful renovation building project requires a well-thought-through plan. We'll help at every stage of your build.
Excellent project management skills – we will fully project manage your renovation to ensure it runs smoothly and stays within the agreed schedule and budget. The project management element of our renovation work includes ensuring supplies arrive on time, whatever company they are coming from, and managing the sub-contractors we use on Auckland renovation projects. It also includes ensuring you are kept fully informed throughout.
Competitive, honest prices – we'll provide you with accurate estimates and quotes, and any deviations that occur during the build will be fully discussed and agreed in advance. This ensures there are no surprises when it comes to costs. Plus, we keep our prices at Bos Construction competitive.
Home Renovations in Auckland
Home renovations in Auckland are our specialty at Bos Construction. Whether you want to change the layout of your home or the style and design, we are the team that can help. We can also help if you need to modernise the house with new design features, building elements, energy-efficiency features, and more.
Our experience includes working on all types of renovation projects, from older properties to new homes to standard houses to architecturally designed creations.
To discuss your ideas and renovation plans, and to get an estimate for the work, please give us a call today on 0273268912.
Kitchen Renovations in Auckland
Kitchen renovations are another popular service that we offer in Auckland. By coming to us at Bos Construction to handle the renovation work, you can have confidence in the quality of the build from start to finish.
We can also help you get the design right, and we can connect you with an experienced kitchen designer, if required.
Remember, renovating your kitchen is an investment that is likely to increase the value of your home. Give us a call to find out more and to arrange a consultation meeting.
Bathroom Renovations in Auckland
Bathrooms often suffer a higher level of wear and tear than other rooms in your house. If yours is not up to the standard that you want, or if you want a completely new look or new features, give us a call at Bos Construction today. We'll help you get the design of your new bathroom right, and we'll handle all the building and installation work, from plumbing to tiling to electrics to plastering. To learn more and to get the process started, please get in touch.
Got a Plan? Or Staring Fresh?
Contact Us For A Consultation Today.