We're passionate about great building and take pride in our personalised approach to project delivery, ensuring every aspect is done right the first time. Whether looking to create a new living space room for Grandparents, or after a flattened section for the next biggest soccer star, we love bringing your ideas to life. Check out our most recent projects and hear what our clients had to say.
This Hillcrest Renovation and Extension was an exciting challenge. We are incredibly proud of the work the team achieved here, bringing new life to this family home. With more space for the family to grow and a flattened back section to help raise the next best soccer star. 
This small 1950s bungalow was nestled on a large sloping section in a friendly north shore neighbourhood. Our clients didn't want to leave their much loved location but knew that they wanted a larger home for their family, improved outdoor living spaces and a flat lawn for ball sports.
The Resulting Project Involved: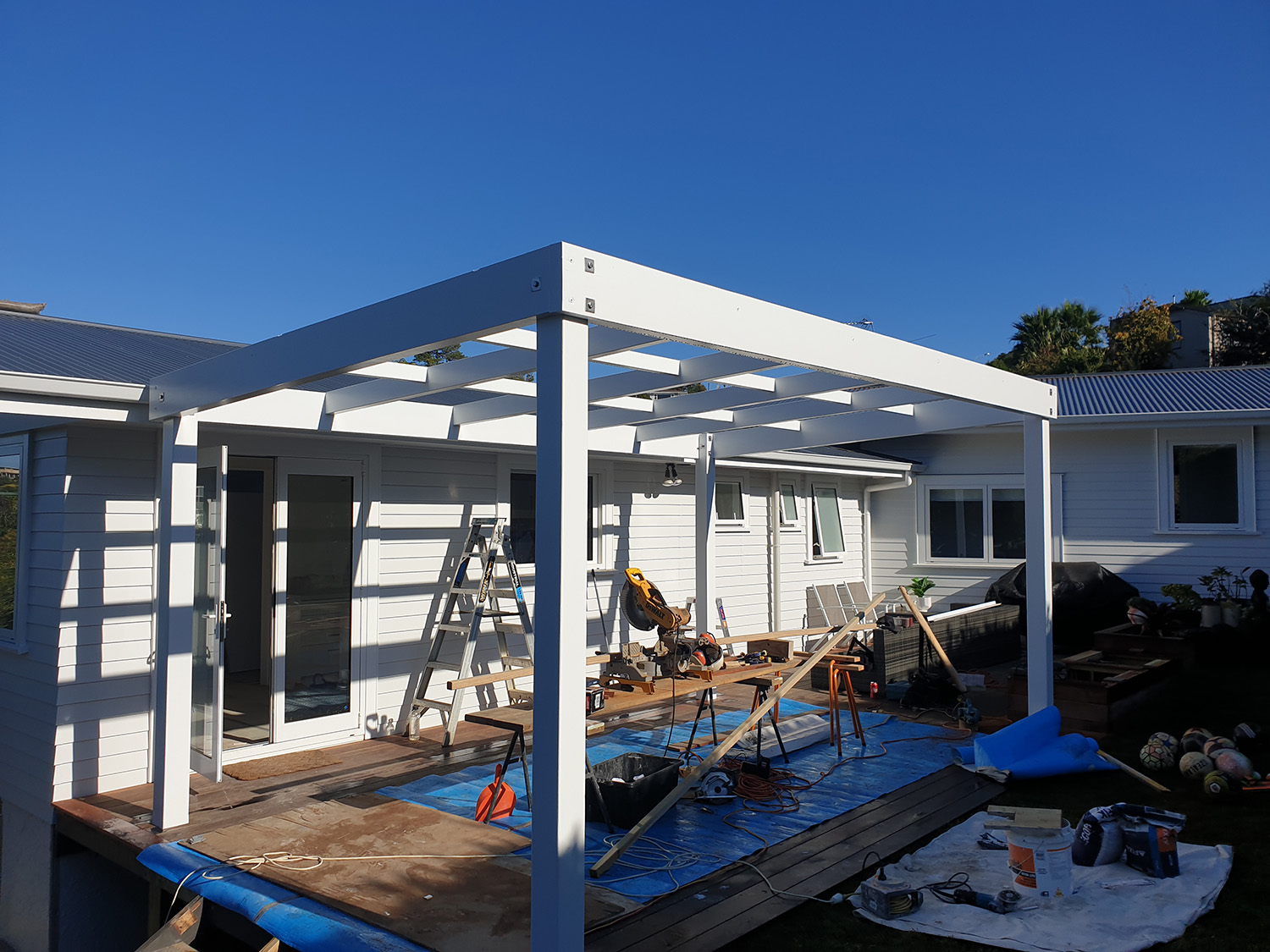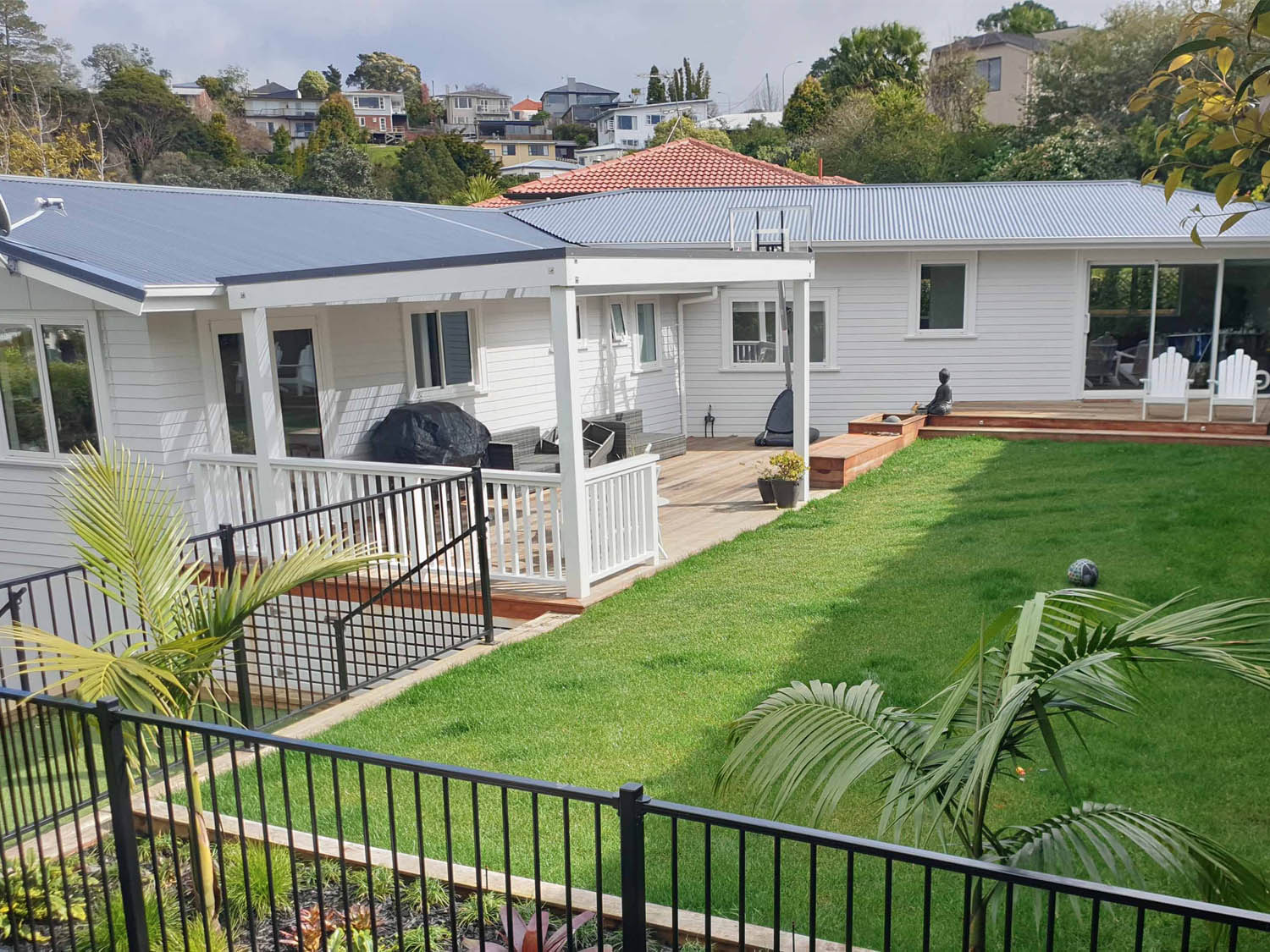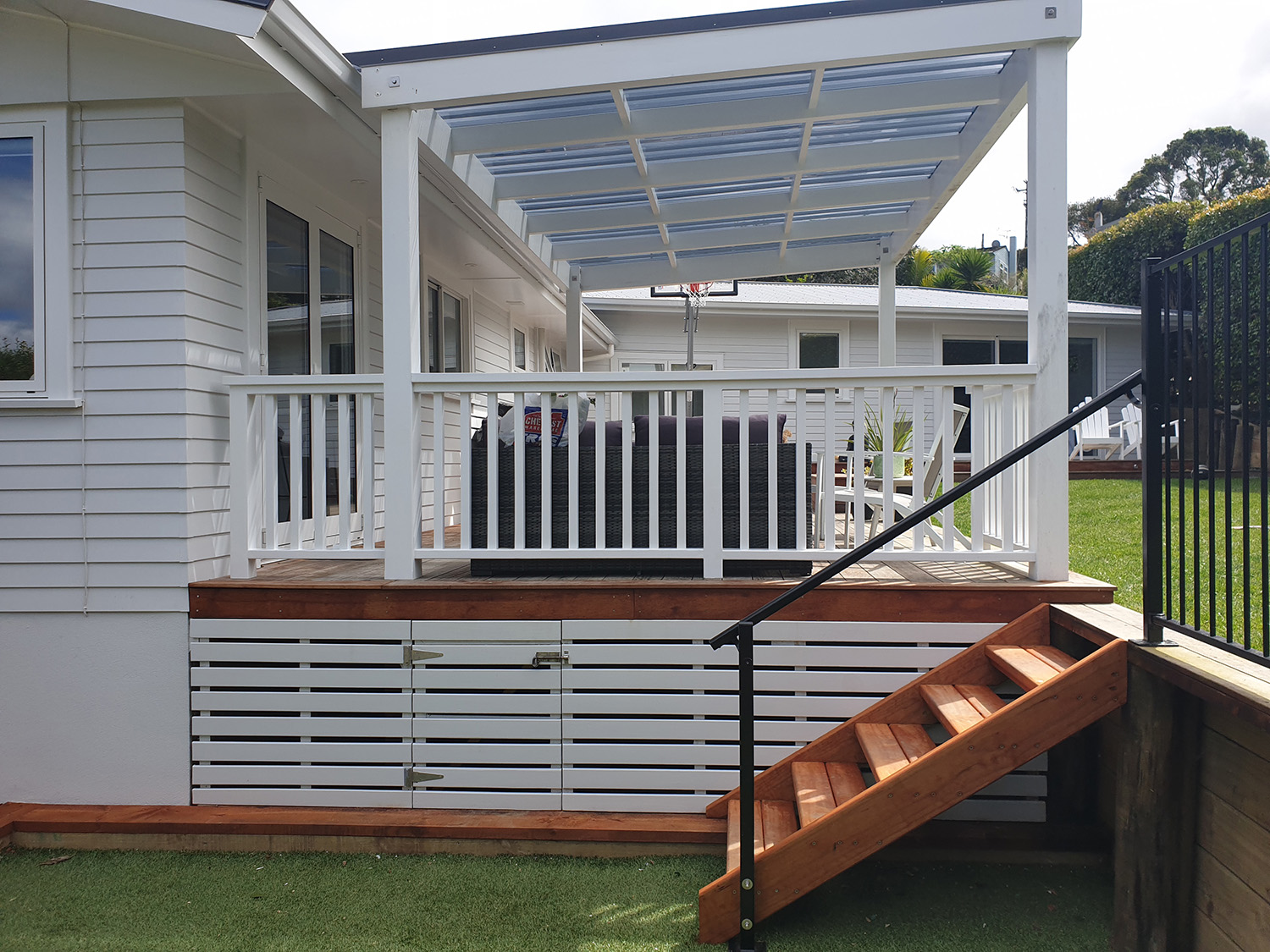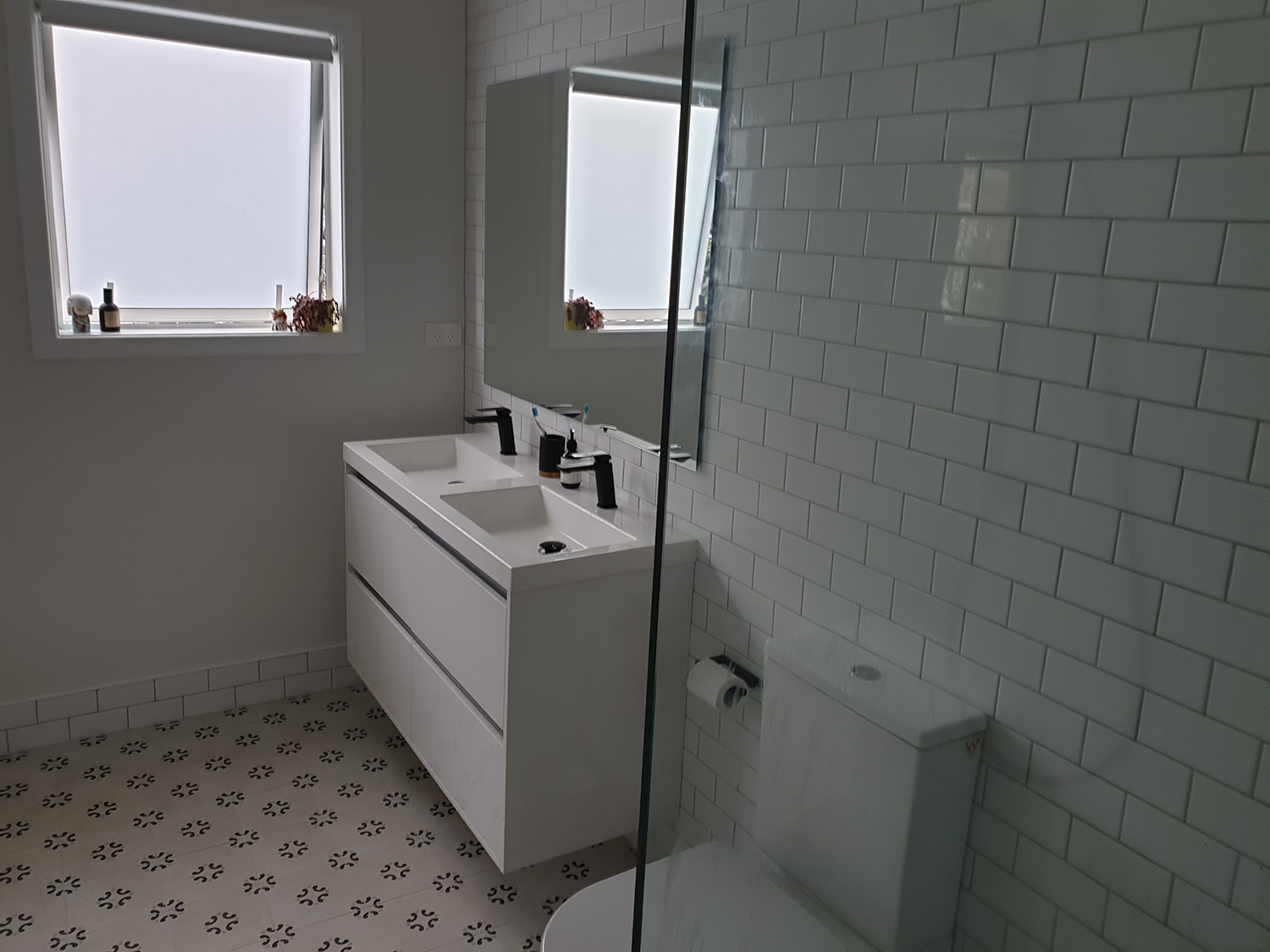 "Bos Construction started work on our house in August 2018. I found Ben Bos and his team to be very efficient and were always available to answer any questions we had. Their team worked hard to keep up consistent communication throughout the build and were able to create a great working relationship between us.
They were also very pro-active and often made suggestions for enhancements or cost saving options.

They take real pride in their workmanship and ensured their sub contractors met their high standards as well.
At all times during the project the team were approachable, interested and solution focused and I would have no hesitation in recommending them. We love our new home and its all thanks to Ben and his team and we look forward to our next project together."
– S & J Sigmund – Hillcrest Extension
This family wanted to recreate their home to match their changing lifestyle. Large renovation work and extensions were carried out to make better use of the space they had and environment around them. We thoroughly enjoyed helping clients add their personal touches to the home, including a stylish custom steel stairwell, hand crafted oak railings and many other one off features that suited our clients individual style.
The Resulting Project Involved:
"We engaged Ben and his team to renovate our kitchen and lounge, putting in a new kitchen.  They did such a fantastic job we engaged them 6 months later for our outdoor landscaping which involved a new deck, concrete area for spa pool, retaining wall and surrounds for the spa area.
All of Ben's work was of the highest standard, as well as all of his subcontractors.  Ben managed the projects on time and within budget, and he was really great to deal with throughout the projects to make sure we were happy with progress and design decisions.  We highly recommend Bos Construction, and they would be our first choice for any future building work"
– Cath and Andy – Northcote Renovation
These clients wanted to create an addition to their house to accommodate an older family member. The client's brief was to add a new space onto their home that was private and fully self contained yet attached to the existing home for easy access. Multi generational home extensions are a popular choice for creating  space for family that feels uniquely their own. They also wanted the new space to have all the luxuries of a modern home while blending seamlessly with the existing house and gardens. Our team thoroughly enjoyed working with these clients to see their dream through to reality.
The Resulting Project Involved: